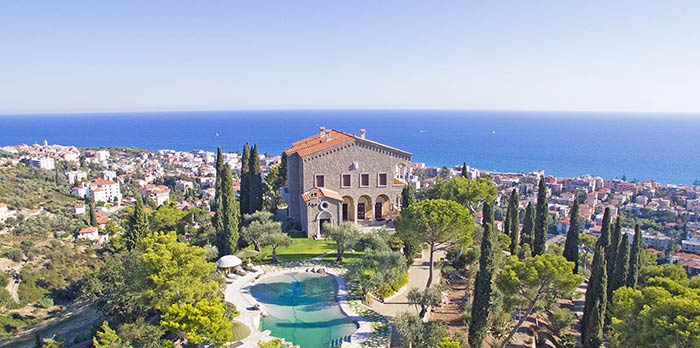 If you are looking to purchase a home in 2022, Italy could be the place to go. The pandemic has boosted demand in what was already one of the most popular places in the world for second home purchasers – especially Scandinavians, North Americans, and Brits.
Owning a second property in Italy, particularly in Liguria, has several important advantages, ranging from tax incentives to a better quality of life.
The "Flat Tax for Wealthy Foreigners", which was launched in 2017 to encourage foreign investors, has now evolved into a consolidated instrument to attract wealthy families looking for a home not only for our "Dolce Vita," but also for tax reasons. This Flat Tax makes Italy a worthy rival to Spain, Portugal, and Switzerland in terms of tax residences and luring investments, acting as an incentive for high-net-worth persons to relocate their tax residences.
Furthermore Italy, and particularly region Liguria, is a safe refuge with low crime rates. Many of the disadvantages of the modern global environment appear to be non-existent at times. When you add in a unique combination of various terrains, you'll wonder why you didn't think of buying a home in Italy sooner. And along the Italian Riviera there are plenty of lovely coastal destinations to choose from.
In addition to these top lifestyle benefits, there are many sports and activities to enjoy, including excellent golf courses, such as Circolo degli Ulivi in San Remo or Garlenda Golf Club. Not to mention sailing regattas, vibrant bicycling, triathlon and running communities, and top-notch tennis and padel clubs.
It's all about taking advantage of Liguria's rich cultural heritage, friendly people, exceptional food and unique micro-climate.
If you're thinking about buying a home in Italy, now is the time to do so. However, professional assistance is recommended to guarantee that the procedure runs well: LiguriaHomes Casamare  assists buyers and sellers at every level, since 1991.
Every day, our staff discusses and shares ideas about our varied clients' demands. Working with one of us is like working with the complete team, as you will benefit from our combined years of knowledge in the West Liguria real estate market.
Get in touch with us: info@liguriahomes.com or visit www.liguriahomes.com