According to the new study from "Il Sole 24 Ore", Imperia province enjoys a high number of sunny days – equal, or more, to the one in Southern Italy – even during wintertime.
The updated "Indice del clima", the report by Il Sole 24 ore based on 10 different weather parameters (days of sun, days of rain, days of strong wind, humidity, etc) calculated over the period 2011 – 2021, has crowned again the province of Imperia as "Best Climate in Italy".
The Province of Imperia is ranked #1, followed by Bari and then Pescara.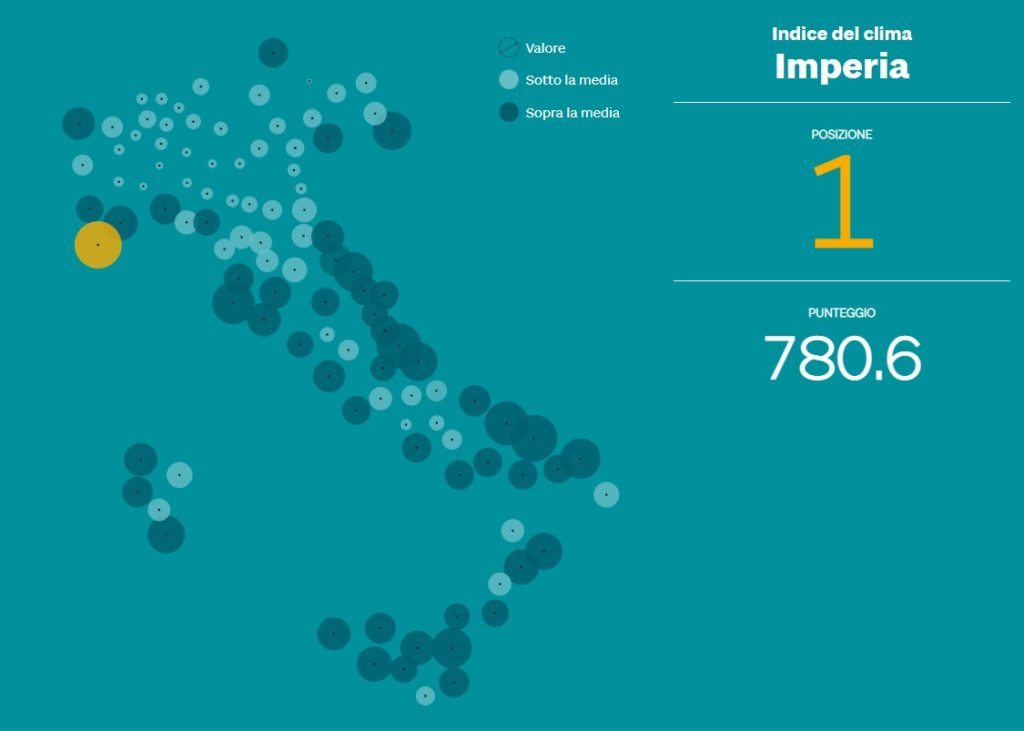 The complete Report can be seen on the following link: http://lab24.ilsole24ore.com/indice-del-clima/
To know more about the special and unique micro-climate in West Liguria, the best climate in Italy, take a read here: https://www.liguriahomes.com/en/the-micro-climate/