At LiguriaHomes Casamare, we take immense pride in our partnerships and commitment to staying ahead of real estate trends. Our esteemed partner, Hamptons International, invited us to take part in their International Partner Day, and we were delighted to do so. This exceptional event, held in London, brought together industry experts from around Europe to discuss the latest real estate trends and explore new opportunities.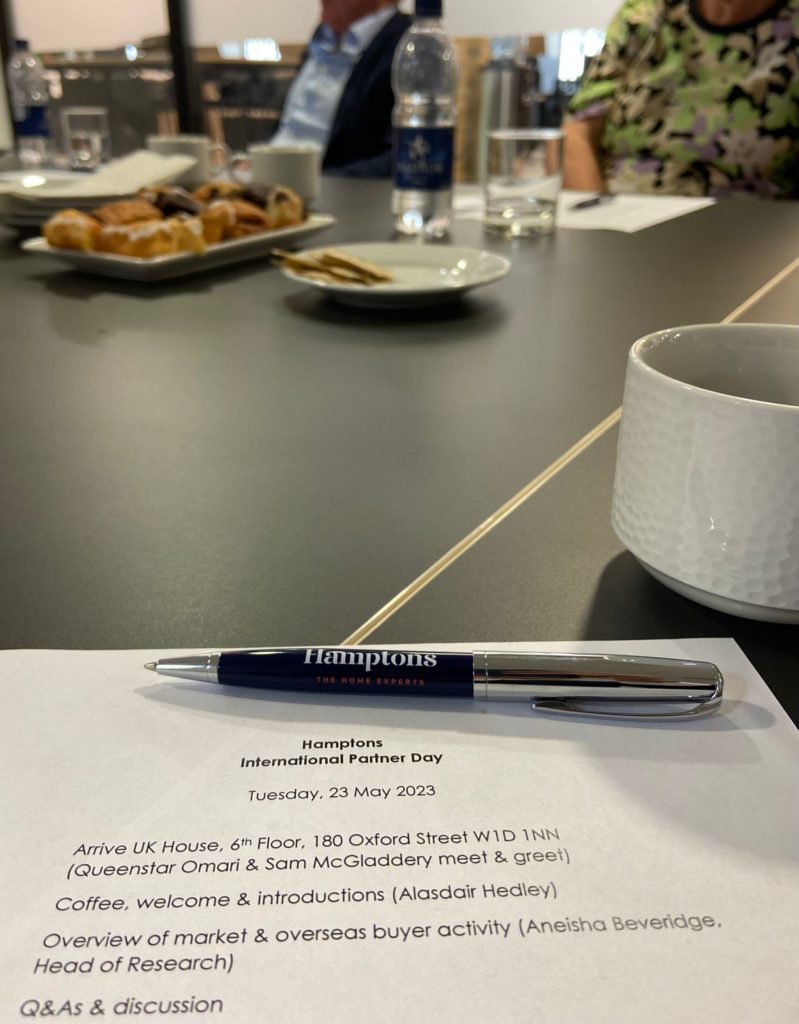 Exploring Real Estate Trends: During the International Partner Day, we engaged in insightful discussions on the dynamic real estate landscape. Valued colleagues shared their experiences and expertise, shedding light on a variety of topics. From sustainable architecture to the rising demand for smart homes, we delved deep into understanding the evolving needs and desires of modern homebuyers. The impact of technology on the industry, including artificial intelligence, virtual reality tours, and blockchain in real estate transactions, was also a focal point. These discussions provided invaluable insights that will shape our future endeavors.
Building Connections: One of the highlights of the event was the networking opportunities it presented. We had the pleasure of connecting with industry leaders and forging meaningful relationships. The shared passion for real estate and commitment to excellence created an atmosphere of collaboration and growth. Partners from diverse backgrounds and regions came together, forming a global network of professionals dedicated to driving innovation and success in the real estate industry.
An Unforgettable Celebration: To conclude this exceptional day, Hamptons International hosted an extraordinary after-show party at their award-winning garden at the Chelsea Flower Show. It was an enchanting setting, surrounded by stunning blooms and lush greenery. We joined in the celebration of the International Partner Day's success, embracing moments of joy, delicious food, and engaging conversations. The Hamptons Mediterranean Garden, meticulously designed by Filippo Dester and built by Garden Club London, exemplified elegance, style, and attention to detail. It was an experience that added an extra touch of beauty and serenity to an already unforgettable occasion.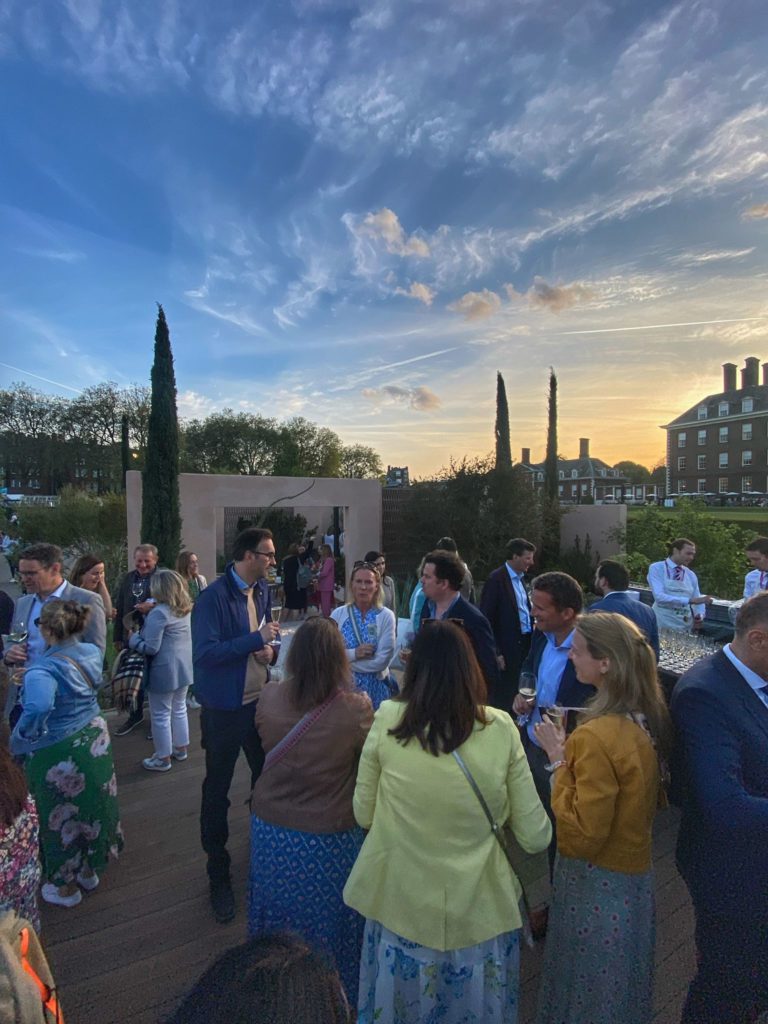 LiguriaHomes Casamare extends our heartfelt gratitude to Hamptons International Team (Samantha McGladdery, Alasdair Hedley and Leal Ignatius) for organizing such a remarkable event. Their dedication to creating extraordinary experiences for partners and clients is truly commendable. We are honored to be a part of this partnership and look forward to collaborating on exciting projects and ventures in the future.
The International Partner Day organized by Hamptons International was a momentous occasion for LiguriaHomes Casamare. It was a testament to our commitment to collaboration, innovation, and providing exceptional experiences to our clients. Engaging in insightful discussions, forging meaningful connections, and celebrating our shared successes at the after-show party made it an unforgettable event. We are excited to embrace the opportunities that lie ahead and further strengthen our partnership with Hamptons International, as we continue to drive excellence in the real estate industry.
Contact LiguriaHomes Casamare today at info@liguriahomes.com. We look forward to helping you with any aspect of your property needs in Liguria, Italy or worldwide. Reach out to us and let's make your real estate goals a reality.