If you're looking for an authentic Italian experience, Cipressa is a must-visit destination that offers a peaceful and serene atmosphere away from the crowds. Perched on a hilltop, the charming village boasts stunning views of the sea and countryside, providing visitors with a truly picturesque experience.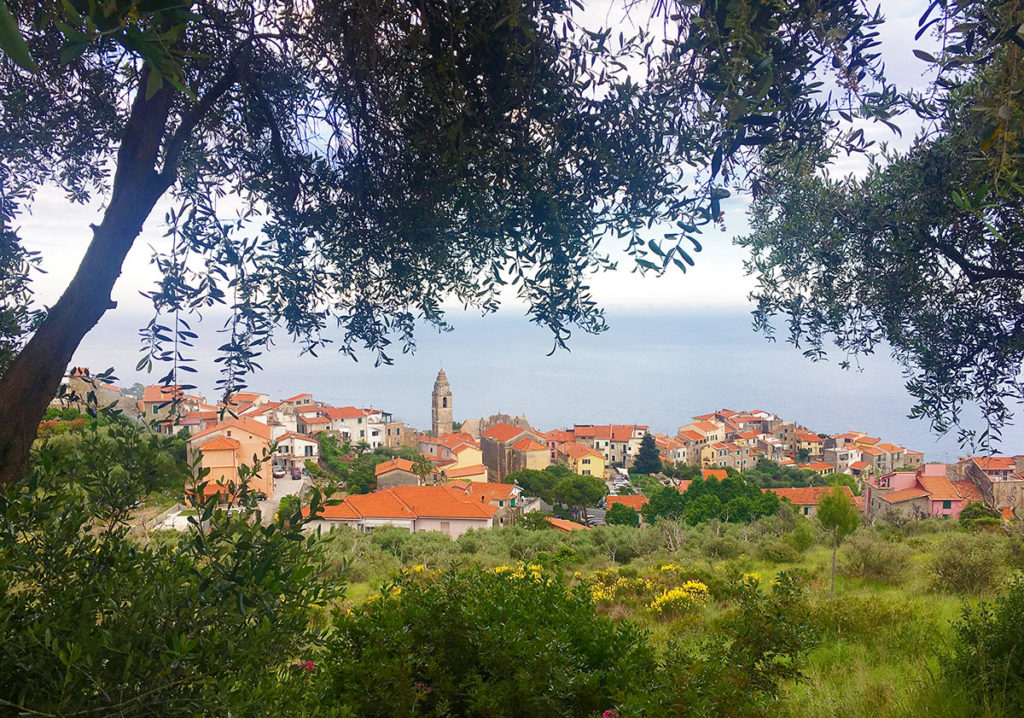 the village of Cipressa
The village's narrow streets and colorful houses are typical of the Ligurian architecture, featuring pastel-colored walls and terracotta roofs that add to the quaint and cozy ambiance. Moreover, the locals are friendly and welcoming, making your stay in Cipressa all the more enjoyable.
Hikers and mountain bikers will find Cipressa's surrounding hills ideal for exploration, with trails weaving through olive groves and forests that offer breathtaking panoramic views of the sea and mountains. One of the most popular and accessible trails in Cipressa is the "Cipressa – Torre Gallinaro" route, which connects the picturesque village to the ancient Torre Gallinaro atop the hill behind Cipressa. This scenic walking trail offers breathtaking views of the West Riviera, making it a must-visit for any traveler in the area. When you reach the summit, take some time to refuel and regain your breath while admiring the breathtaking views of Cipressa, the olive trees, and the mesmerising Mediterranean Sea.
Meanwhile, the village's culinary scene is highly celebrated, with restaurants serving up a wide variety of dishes, including seafood delicacies, pesto, focaccia, and farinata, among other traditional Ligurian specialties. For a taste of excellent Ligurian cuisine in Cipressa, be sure to check out "Buona Vita" restaurant. Their authentic dishes are a true representation of the region's culinary heritage, making it a popular spot among locals and visitors alike. To learn more about their offerings and stay up-to-date on the latest news and events, follow their social media link: https://www.facebook.com/buonavitacipressa/
Don't miss out on experiencing Cipressa's charms! Take a look at this lovely sea-front property for sale: www.liguriahomes.com/en/i-2169-sale-apartment-cipressa/
With its stunning location and beautiful views of the Mediterranean, this property offers a perfect opportunity to enjoy the authentic Italian experience in one of Liguria's most picturesque villages. Don't wait, visit the link now to learn more or call us at +393477267763 or email us at info@liguriahomes.com.