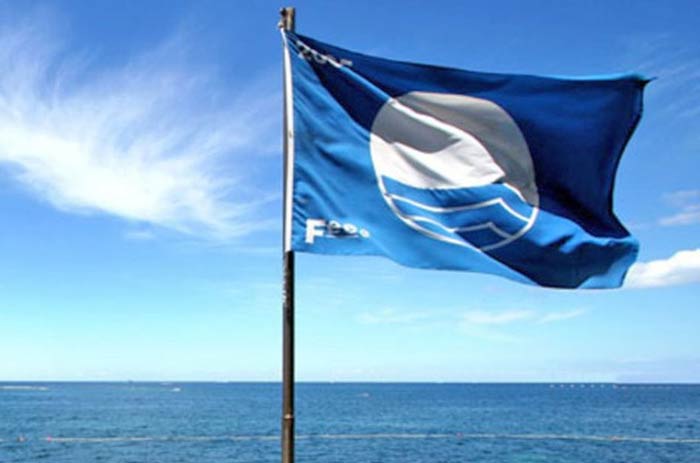 Italy has 407 top beaches, 22 more than last year, in 195 municipalities. The figures emerge from the 2020 Blue Flag table, which certifies the services and environmental friendliness of coastal and lakeside resorts, as well as the cleanliness of the water.
Blue Flags are international distinctions, created in 1987, with patronage and support from UNEP, the United Nations Environment Programme, and the World Tourism Organisation, which aims to promote a sustainable development at beaches and marinas through strict criteria such as water quality, environmental management, safety and services provided close to or within the beach area. To the Blue Flag Programme participate beaches and marinas in 41 countries of all the world.
Liguria again tops the regional table with 32 blue flags (30 last year), with 2 new entries: Diano Marina and Sestri Levante.
It is followed from far away by Tuscany with 20, Campania with 19, Marche and Apulia with 15, then Sardinia and Calabria with 14, Abruzzo with 10, Veneto and Lazio 9, Sicily reaches 8 flags, Emilia Romagna 7 flags, Basilicata 5, Friuli Venezia Giulia 2 and Molise with 1. But Blue Flags are also for the lakes and Trentino Alto Adige leads with 10 flags, followed by Piedmont with 4 and then Lombardy with 1 flag.
In West Liguria these are the 2020 Blue Flags: Bordighera, Sanremo, Arma di Taggia, Riva Ligure, Santo Stefano al Mare, San Lorenzo al Mare, Diano Marina, Imperia, Ceriale, Borghetto Santo Spirito, Loano, Pietra Ligure, Finale Ligure, Noli, Spotorno, Bergeggi, Savona, Albissola Marina, Albisola Superiore, Celle Ligure and Varazze.
So, after the report "Indice del clima" from Il Sole 24 ore who has crowned West Liguria as BEST CLIMATE in Italy based on 10 different weather parameters (days of sun, days of rain, days of strong wind, humidity, etc) calculated over the period 2008 – 2018, today we have the confirmation that Region Liguria has – again – the most pristine and clear waters in Italy.
Still have doubt where to buy your next home in Italy?
Just click here: https://www.liguriahomes.com/en/ to find your next property in Liguria, Italy.