The Real Estate Market in Liguria in 2022: A Look at the Performance and Trends
The real estate market in West Liguria, Italy, saw a significant surge in demand and growth in the year 2022. The region, famous for its scenic coastline, stunning views and rich cultural heritage, has long been a popular destination for both domestic and international buyers. The market has been experiencing steady growth in recent years, but in 2022, it reached new heights.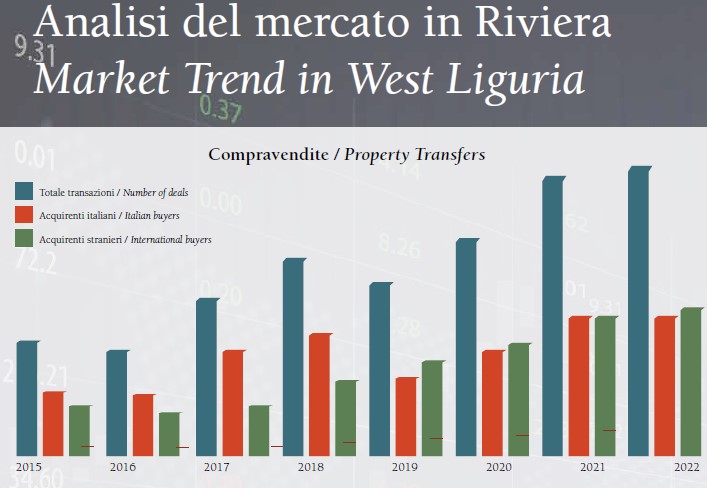 According to the Tax and Revenue Agency, the number of homes sold in the region increased by 13% in 2022 compared to the previous year. This growth was largely driven by an increase in demand from foreign buyers, particularly from France, Germany, Scandinavia and USA. These buyers were attracted by the region's excellent quality of life, favourable climate and proximity to an International airport.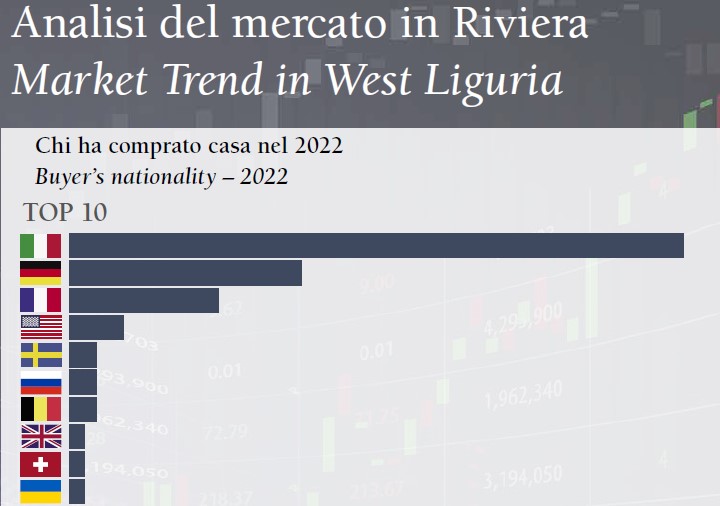 The average price of homes in Liguria also saw a significant increase in 2022, rising by 7% compared to the previous year. This was driven by a combination of factors, including a shortage of available properties, increased demand from buyers, and rising costs for building materials. Despite these increases, prices in the region still remain relatively affordable compared to the neighbouring French Riviera, making it a better option for many buyers.
Continue reading

The Real Estate Market in Liguria in 2022: A Look at the Performance and Trends