The Real Estate Market in Liguria in 2022: A Look at the Performance and Trends
The real estate market in West Liguria, Italy, saw a significant surge in demand and growth in the year 2022. The region, famous for its scenic coastline, stunning views and rich cultural heritage, has long been a popular destination for both domestic and international buyers. The market has been experiencing steady growth in recent years, but in 2022, it reached new heights.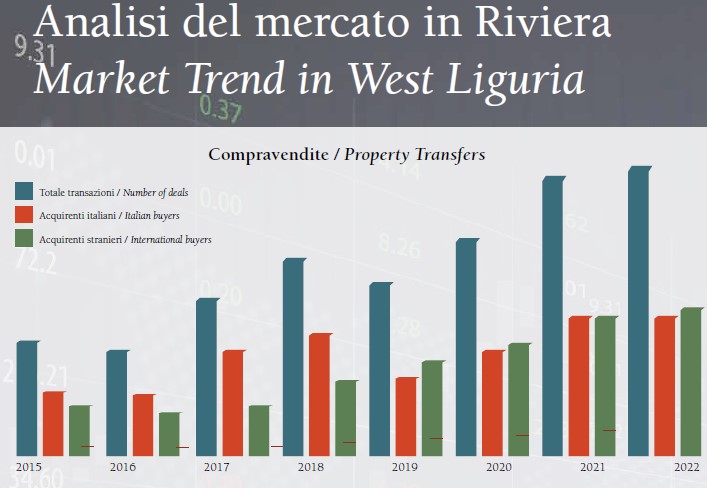 According to the Tax and Revenue Agency, the number of homes sold in the region increased by 13% in 2022 compared to the previous year. This growth was largely driven by an increase in demand from foreign buyers, particularly from France, Germany, Scandinavia and USA. These buyers were attracted by the region's excellent quality of life, favourable climate and proximity to an International airport.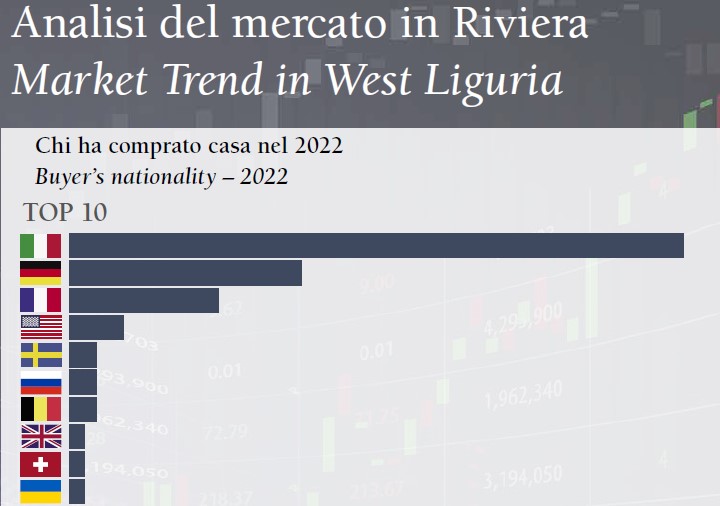 The average price of homes in Liguria also saw a significant increase in 2022, rising by 7% compared to the previous year. This was driven by a combination of factors, including a shortage of available properties, increased demand from buyers, and rising costs for building materials. Despite these increases, prices in the region still remain relatively affordable compared to the neighbouring French Riviera, making it a better option for many buyers.
In terms of property types, the demand for properties with outdoor spaces, such as gardens and terraces remained strong in 2022, as buyers sought homes with outdoor living spaces that would allow them to escape from the hustle and bustle of city life and enjoy the beautiful climate in Liguria.
The real estate market in Liguria was also characterised by a high level of activity in the rental market. With the increase in demand for holiday homes, many investors have bought properties in Liguria with the intention of renting them out during the peak season. This has led to an increase in the number of rental properties available, providing more options for holidaymakers. As a result, the rental market in Liguria has become increasingly competitive, with landlords offering more amenities and services to attract renters.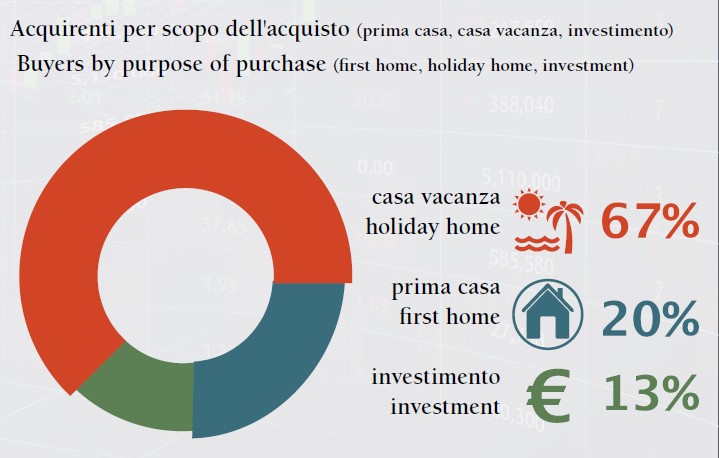 With the continued growth of the real estate market in West Liguria, we, at LiguriaHomes Casamare, are re thrilled to announce that we are opening a new office in Santo Stefano al Mare, on Via Roma n. 41. This new agency, our 5th branch in West Liguria, will cover the costal towns of Santo Stefano, Riva Ligure, Arma di Taggia and San Lorenzo al Mare and all the lovely villages on the hills such as Cipressa, Costarainera, Pompeiana and Castellaro.  We have always focused on community spirit and this is another step in solidifying our mission to support the area in which we work and live for over 30 years.
Thanks to our network and with the partnership of Hamptons we are able to offer a detailed both local and international coverage, providing unrivalled access to both buyers and sellers.
Matteo Scandolera – matteo@liguriahomes.com