The LiguriaHomes Casamare Golf Cup is back for its second edition, and this year promises to be even more exciting than the last. The competition, held in collaboration with the Circolo Golf degli Ulivi in San Remo, will take place on June 10th and 11th and will feature Stableford rules on Saturday and Louisiana rules on Sunday for two players.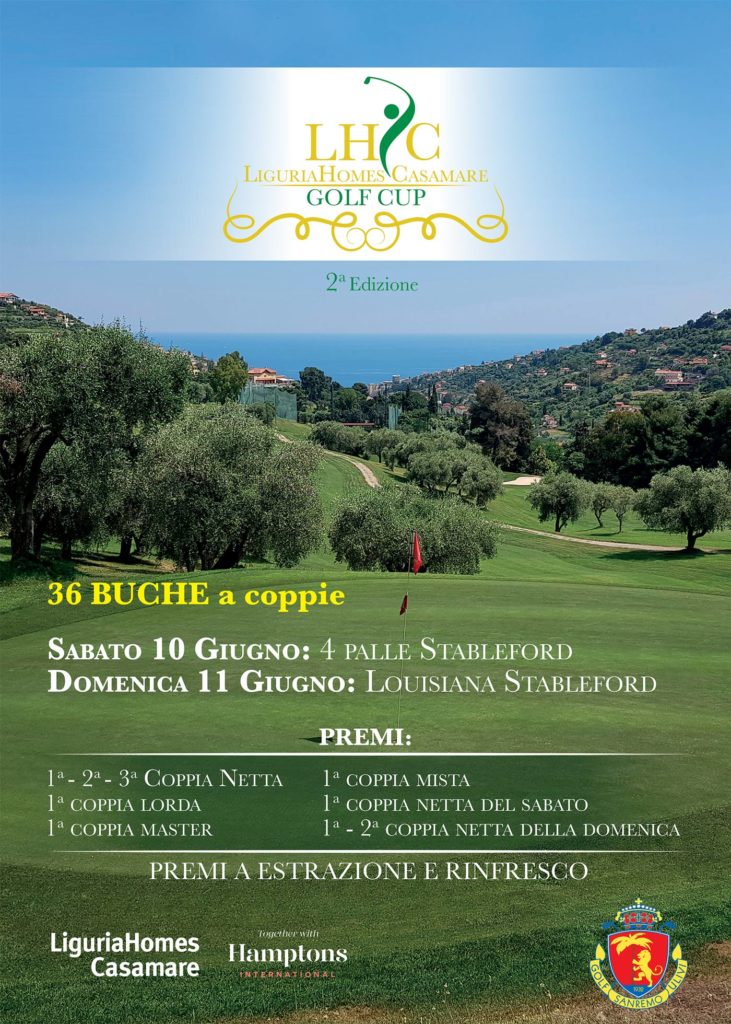 Players are invited to participate in the tournament, and the first to confirm their participation will receive complimentary green fees. This is a fantastic opportunity to play on one of Italy's oldest and most stunning golf courses.
The tournament will be held over two days, with the first day featuring Stableford rules, a popular scoring system that rewards players for scoring well on individual holes. The second day will feature Louisiana rules, a variation of stroke play that adds a bit of excitement and unpredictability to the game.
In addition to the tournament itself, the Club House will be open for drinks, giving players and spectators the opportunity to relax and socialize after a long day on the course.
Don't miss this opportunity to enjoy a weekend of golf, sun, and drinks in the beautiful Italian Riviera. Contact us for more information and to confirm your participation.
Contact Information: matteo@liguriahomes.com
The Team from LiguriaHomes Casamare will be present at the event to assist with any aspect of property needs in Liguria, Italy, or worldwide. Whether you are looking to buy or sell a property, we will be available to answer any questions you may have.