Buying an holiday home in 2022 is a choice of many Italian families and couples and the priority is to stay in Italy. For a question of distance, certainly, but also of cost, comfort and above all beauty. In Italy we really have something for all tastes and many destinations also have an unbeatable historical and cultural relevance.
A seaside property is par excellence the place to relax and many Italians choose a destination that can be reached even for a simple weekend break.
Cost certainly plays a fundamental role in the choice of a seaside resort, but this is not the only parameter. The second most important is in fact distance, followed by the size of the house. Many then have specific needs, such as proximity to a beach or to a Marina or to a certain type of service. Therefore, practical choices dominate, as well as the choice of the best destinations.
Which locations do Italians prefer?
According to "Il Sole 24 Ore", among the locations preferred by Italians in this first half of 2022, those who live in the north, clearly more distant from the sea and therefore with a greater need for a beach house, certainly stand out. On the other hand, those who live in the centre-south tend to have the sea closer and can decide to go there even in the day.
For this reason, Liguria certainly stands out in the ranking of the ten favourite destinations, capable of combining functionality, distance and cost.
In fact, in first place in this special ranking we find San Remo, followed by two destinations in Lazio, Anzio and Terracina. We then return to Liguria with Chiavari and Rapallo, then Comacchio in Emilia-Romagna and Monopoli in Apulia. Lerici, once again in Liguria, and Montesilvano in Abruzzo close the ranking.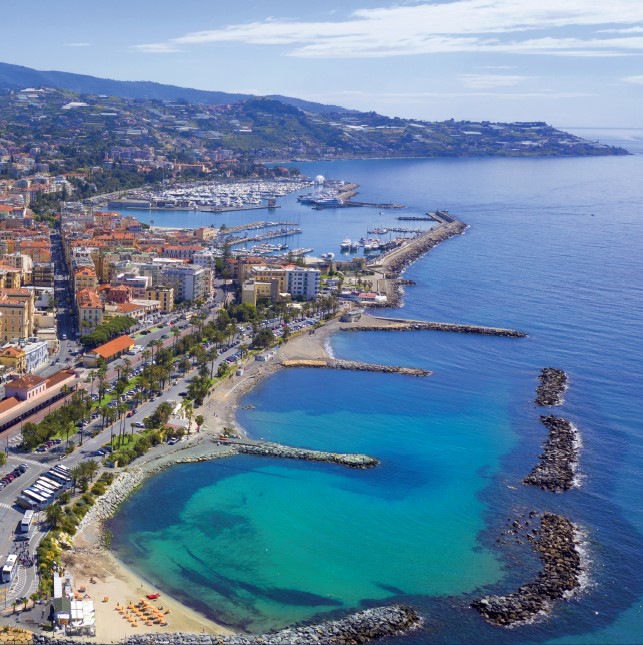 The territorial distribution is evident, with a large Ligurian representation against two destinations close to the capital, two others from the south on the Adriatic side and only one in Emilia-Romagna.
Space, quality of life, an outdoor lifestyle, and cultural amenities, all of which are typical of Italian living, have risen to the forefront of many buyers' minds in recent years.
And Liguria can add to the above the best climate in Italy, the most pristine waters and easy accessability by air with the proximity of Nice International Airport and Genoa airport, by car from France, Britain, Suisse and Germany and also by train.
If you too want to buy a property in San Remo, get in touch with us: info@liguriahomes.com or visit www.liguriahomes.com