The Ligurian coast is known for its breathtaking views and picturesque towns, and Imperia and San Lorenzo al Mare are no exception. Thanks to the latest section of the new bicycle and pedestrian way, residents and tourists can now travel conveniently between these two towns.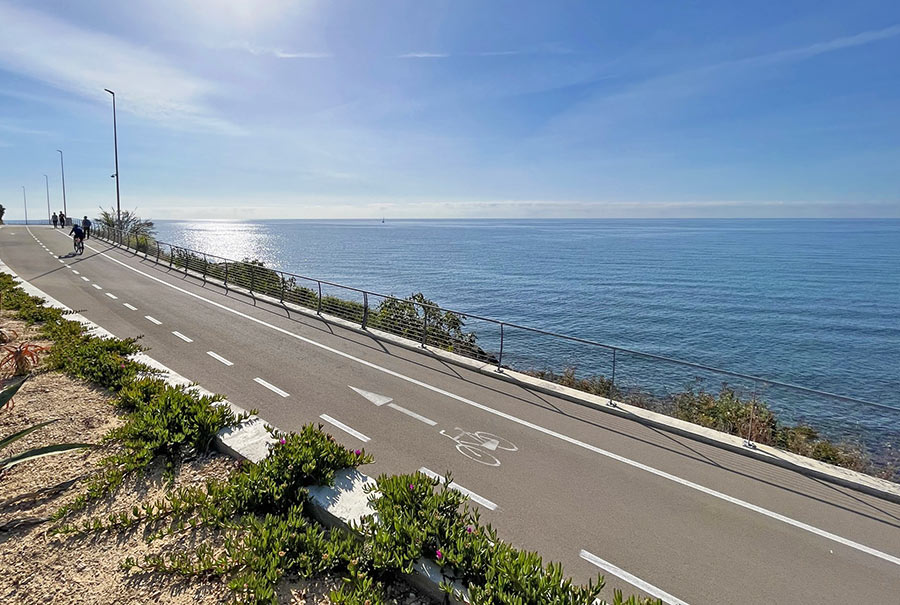 This eco-friendly transportation option promotes sustainability and provides a safe and enjoyable route for cyclists and pedestrians alike. Spanning 28 kilometers and running parallel to the coast, the path offers spectacular views of the Ligurian Sea. With well-marked routes and rest areas, the path is suitable for all ages and fitness levels, as well as strollers and wheelchairs.
The new connection is expected to have a positive impact on the local real estate market. Properties along the route are likely to see an increase in value as the new path makes the area more attractive to potential buyers. Moreover, property owners in the area can now enjoy an easy and scenic commute between Imperia and San Lorenzo al Mare. In conclusion, the new bicycle and pedestrian way connecting Imperia and San Lorenzo al Mare is a great addition to the Ligurian coast. It provides a convenient and sustainable transportation option while also enhancing the appeal of the area to potential homebuyers.
With breathtaking views and easy access, this new connection is quickly becoming a popular attraction for both locals and tourists. If you're interested in living near the new path, take a look at this beautiful property just a few steps away: "Stunning Apartment for Sale in Cipressa"
Interested in purchasing a property along the bicycle path in West Liguria? Get in touch with us now to learn more about available properties and explore your options. Call us at +393477267763 or email us at info@liguriahomes.com.