Today, we invite you to discover two traditional dishes that embody the true essence of West Liguria cuisine: Sardenaira and Torta di Verdura.
Sardenaira: A Treasure of Liguria Cuisine

Sardenaira has ancient roots and is believed to be influenced by a blend of Provençal cuisine and Neapolitan pizza. However, it has acquired its own distinctive identity in Liguria, where it has become a true symbol of traditional cuisine. It can be enjoyed both as an appetizer and as a full meal, either cold or freshly baked. While it resembles pizza, its texture and taste are closer to focaccia.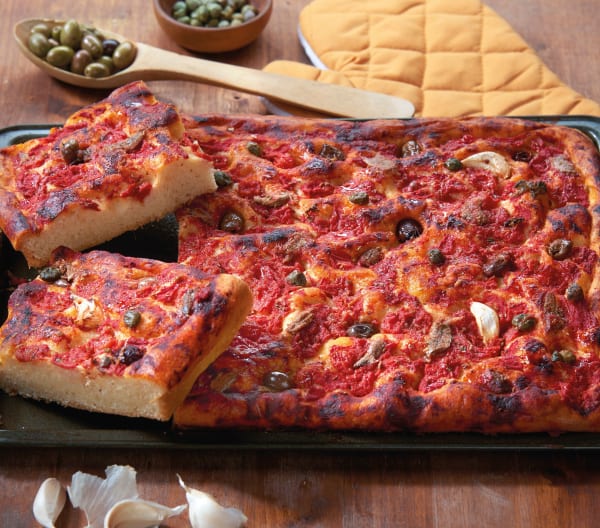 Ingredients and Preparation
The base of Sardenaira is a leavened dough, similar to that of pizza but with some key differences. The ingredients for a perfect Sardenaira include tomato sauce, anchovies, black olives, and garlic. These are arranged on a thick, soft dough and baked until golden to ensure the crust's crispiness.
Torta di Verdura or Torta Verde (Vegetable Pie): The Other Star of Liguria Cuisine

Vegetable Pie is another typical dish that represents the versatility and richness of Ligurian cuisine. Originally a humble dish, it has become a symbol of how simple ingredients can transform into a delicious meal. It is also ideal for an appetizer or as a complete dish. The beauty of Vegetable Pie is that it can be cooked in various variations, depending on one's tastes and preferences.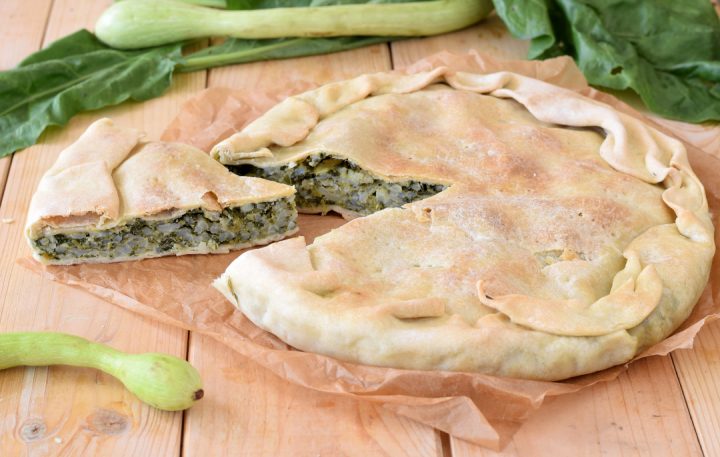 Ingredients and Preparation
Vegetable Pie is the result of a variety of vegetables—often zucchini, chard, or artichokes—mixed with Parmesan cheese, eggs, and rice. All of this is then wrapped in a pastry sheet and baked until golden.
Where to Enjoy Them in San Remo (According to Us)
• La Tavernetta on Via Palazzo
• La Taverna in Piazza Borea D'Olmo
• La Teglia on Corso Garibaldi
Sardenaira and Vegetable Pie are not just delicious dishes; they are a journey into the culture and history of Liguria. Savoring them is like discovering a piece of the heritage that makes this region so special.
If you find yourself in San Remo and wish to continue your journey through the delights of this region, we warmly invite you to visit our San Remo office. At LiguriaHomes Casamare, we not only specialize in helping you find the perfect property but also in guiding you through the authentic experiences that Liguria has to offer. Come visit us at our San Remo office, conveniently located at number 143 of Via Matteotti, to start your journey towards discovering the true essence of Ligurian living.
For more information, feel free to reach out to us here: https://www.liguriahomes.com/en/a-2013010-liguriahomes-casamare-sanremo/
Buon appetito and happy exploring!