The Gulf of Diano Marina is a little corner of paradise, it is beautiful both naturally and culturally. His richness consists of crystal water, sandy beaches and cliffs that overlook a deep blue sea, hilly landscapes with wonderful views and ancient settlements surrounded by nature where life is healthy and quiet.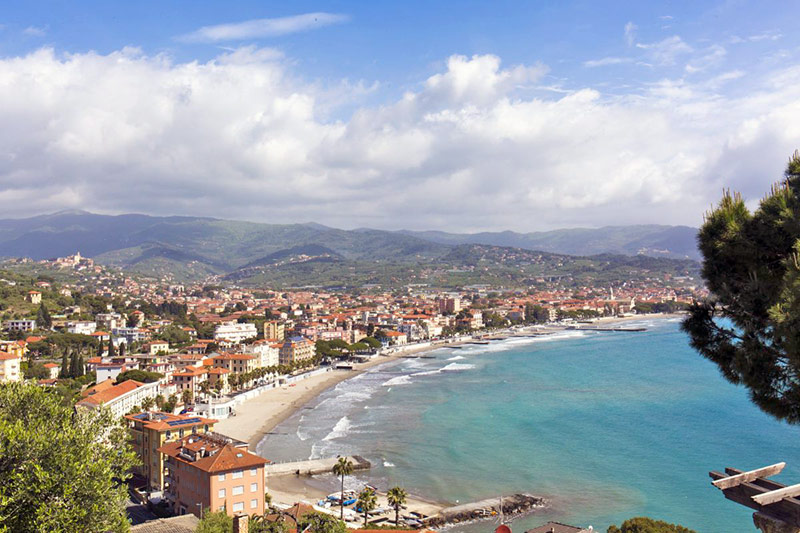 Behind the beautiful Diano Marina, famous village really appreciated for the beaches, the pristine sea and also for the summer night life, there are several charming places like Cervo, San Bartolomeo al Mare, Diano Castello, Diano Arentino, Diano San Pietro and Villa Faraldi, magic locations rich of history and immersed in a beautiful Mediterranean green.
The Gulf of Diano is a suggestive land, full of great artistic and historical sites. It is a place where the classic Italian lifestyle and the beautiful weather are in perfect harmony with the pleasure of the life that this land can offer like good food, the extra virgin oil and great wines.
Cervo is one of the most beautiful village in Italy, nestled on a hill close to the sea, it is a gem where is possible to wander on the little streets named "caruggi", while Diano Castello, Diano Arentino, Diano San Pietro and Villa Faraldi are set on the hills, all connected with pathways into the nature and they offer an incredible choice of fine restaurants where to taste the authentic Italian food.
Take a look on this fantastic property for sale with awesome view on the Gulf of Diano Marina:
https://www.liguriahomes.com/en/i-1849-sale-apartment-diano-marina/