Rome, Florence, and Venice are frequently the first cities that come to mind when one thinks of Italy. However, Italy is a nation with many undiscovered gems, the West Liguria Hinterland being one of them. We want to guide you through this unexplored paradise and offer insights into how you can make it your dream home in Italy with our help.
The Allure of the West Liguria hinterland
The West Liguria hinterland is a retreat for visitors seeking peace, natural beauty, and a taste of Italian culture, nestled between the turquoise Mediterranean Sea and the Italian Alps. From quaint villages to stunning landscapes, this region offers something for everyone.
Why Invest in Property Here?
The West Liguria hinterland is not just a tourist destination; it's a lifestyle. With a range of properties from rustic farmhouses to modern villas, LiguriaHomes Casamare can help you find your dream home in this Italian paradise.
Hinterland Must-Visit Places
• Dolceacqua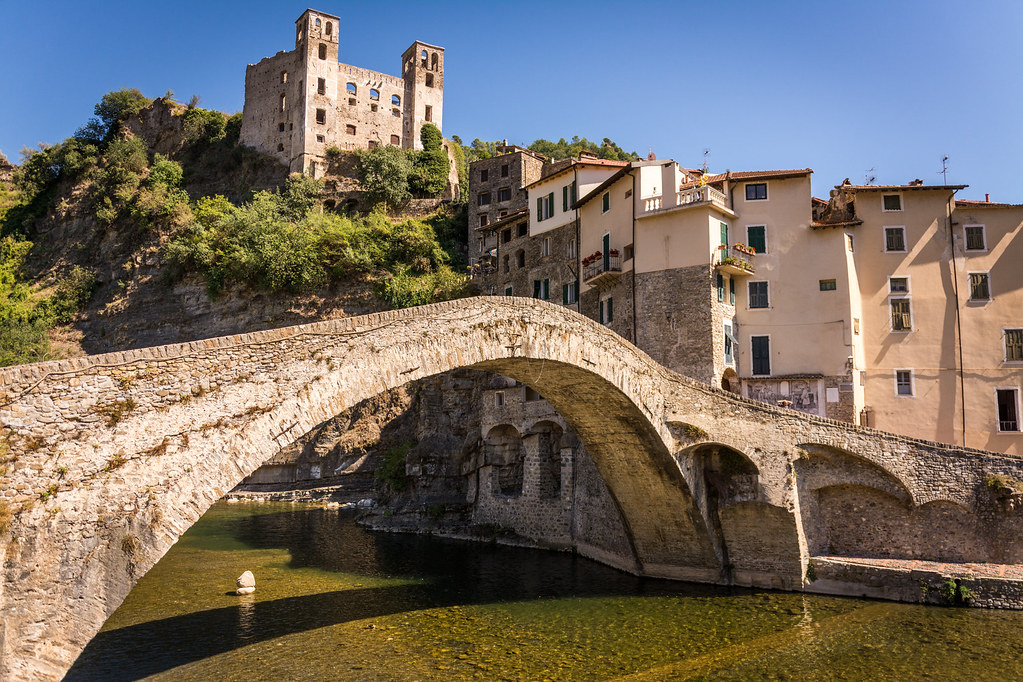 Dolceacqua is a lovely village that offers a rare combination of history, culture, and natural beauty. It is located in the picturesque valleys of West Liguria. a wonderful location for anyone seeking to invest in a tranquil, cosmopolitan setting.
You'll be taken back in time as you stroll through Dolceacqua's cobblestone streets. The renowned Castello dei Doria, which provides sweeping views of the surroundings, remains as a tribute to the village's long history.
The region is renowned for its local produce, including the famous Rossese wine and the unique "Michetta" bread. With its growing popularity among both Italian and international buyers, investing in Dolceacqua real estate promises substantial returns.
Dolceacqua is a treasure trove of experiences waiting to be discovered.
• Apricale
Apricale is a labyrinth of tiny lanes, stone arches, and charming public spaces. With its perfectly restored mediaeval buildings, the village is a living museum.
Apricale is an outdoor gallery of art. Murals and sculptures line the streets, making it a refuge for lovers of the arts. The past and modern coexist in harmony in the community of Apricale.
• Pigna
Pigna, a town well-known for its thermal baths, is the go-to location for wellness and relaxation.
Pigna, which is tucked away in one of West Liguria's verdant valleys, is a haven of tranquilly and breathtaking scenery. Ideal location for anyone looking for a peaceful lifestyle or an opportunity to invest in Italian real estate is an idyllic village.
Pigna, which is surrounded by lush hills and sparkling streams, is a haven for those who love the outdoors. The community serves as a starting point for a number of hiking paths and natural springs. From its historic cathedrals to its lively festivals, Pigna is rich in history and customs.
The settlement serves as a tangible example of West Liguria's rich cultural history.
• Seborga
Seborga is a separate world. This distinctive enclave offers a blend of history, independence, and natural beauty and is located in the West Ligurian hinterland.
Seborga, a town well-known for its claim to sovereignty, takes pride in its distinct past and independent attitude, making it an intriguing visit for history fans. Seborga provides stunning panoramic views of the Ligurian Sea and the Maritime Alps, making it the ideal setting for a peaceful way of life.
The village of Seborga is unlike any other since it offers a distinctive fusion of natural beauty, history, and culture. Regardless of whether you're looking for a quiet getaway or a unique investment opportunity.
• Isolabona
Isolabona, a lovely village along the Nervia River, provides a singular fusion of scenic beauty and cultural diversity. For those who value the calming effects of water, it is a haven.
The Nervia River gives the community a special appeal by offering chances for riverside walks and fishing. Isolabona is a centre of cultural events that delight the soul, from its mediaeval castle to its yearly music festivals.
Due to its distinctive blend of natural and cultural resources, Isolabona is a desirable alternative for real estate investment, attracting both Italian and foreign buyers.
• Perinaldo
Perinaldo, perched high in the Ligurian Alps, is a village that reaches for the stars—quite literally. Known for its astronomical observatory, this unique locale offers a blend of scientific intrigue and natural beauty. Home to the Cassini Astronomical Observatory, Perinaldo is a dream destination for astronomy enthusiasts. The clear skies offer unparalleled opportunities for stargazing.
Set against the backdrop of the Ligurian Alps, Perinaldo offers stunning mountain views, making it a perfect setting for those who appreciate the grandeur of nature.
It is a village that offers a unique blend of scientific intrigue and natural splendor, whether you're an astronomy aficionado or simply seeking a tranquil lifestyle.
• Dolcedo
Nestled amidst rolling hills and lush olive groves, Dolcedo is a village that epitomizes the pastoral beauty of West Liguria. It is renowned for its high-quality olive oil, produced from centuries-old olive groves that dot the landscape. The village is a haven for culinary enthusiasts who appreciate authentic Italian flavors.
From its ancient water mills to its baroque churches, Dolcedo offers a rich tapestry of architectural wonders that reflect its long and varied history.
• Triora
Triora, often referred to as the "Village of Witches," is a place immersed in mystery and folklore. This enigmatic village offers a unique blend of history, mysticism and scenic allure.
Triora is famous for its witch trials and the associated folklore that has captivated imaginations for centuries. The village is a must-visit for those interested in the mystical and the historical. Surrounded by dense forests and rugged mountains, Triora offers an abundance of natural beauty, making it a haven for hikers and nature enthusiasts.
• Rocchetta Nervina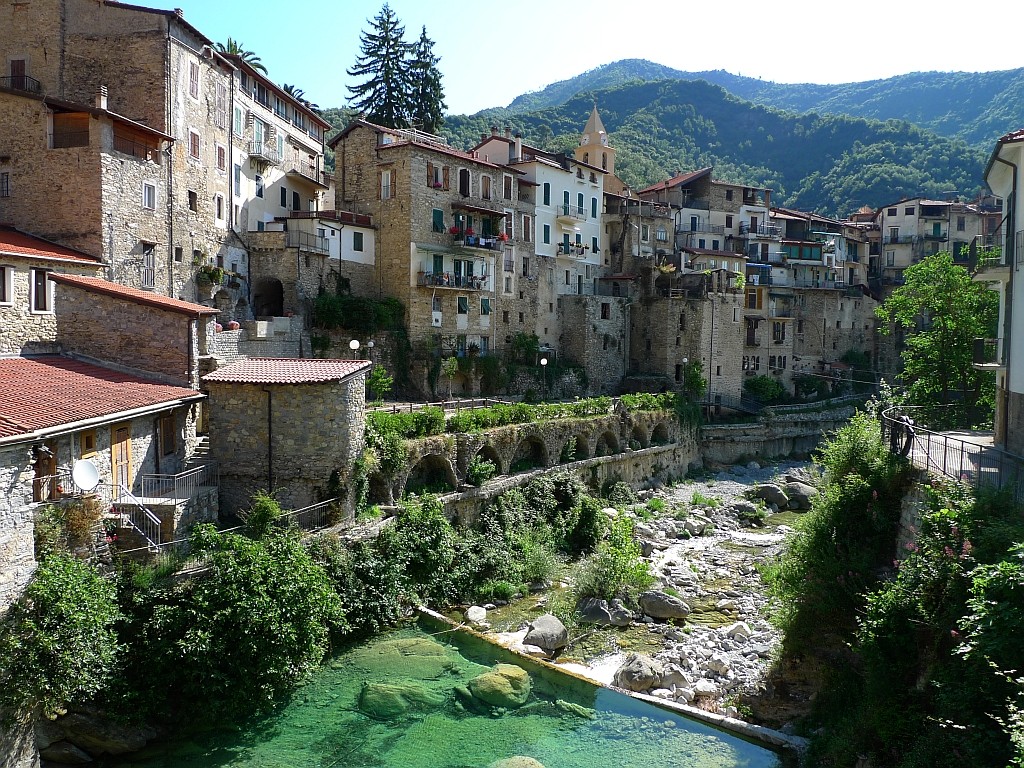 Rocchetta Nervina, famed for its natural pools and cascading waterfalls, is a village that offers a unique blend of natural beauty and historical charm. It is a haven for those who love water.
The village's natural pools and waterfalls offer a refreshing escape from the summer heat. With its stone bridges and ancient towers, Rocchetta Nervina transports visitors back to medieval times, offering a rich historical experience.
How We Can Help you
As experts in Italian real estate, we are specialized in properties located in the West Liguria region. With five different offices, our team is well-equipped to guide you through the process of finding and purchasing your dream home in Italy.
The West Liguria hinterland is a region that promises both adventure and serenity. Whether you're looking to invest in a holiday home or make a permanent move, we are your trusted partner in finding the perfect property.
Pass by one of our offices to find out more!
Our 5 real estate agencies are here: https://www.liguriahomes.com/en/contacts/
Or contact us by email: info@liguriahomes.com