According to a recent study by "Il Corriere della Sera" in collaboration with "iLMeteo.it", the province of Imperia has been named "Best liveable province in Italy" as reported by the "Indice di vivibilità climatica" based on 13 distinct weather indicators measured over the period of 2009 – 2021.
Imperia Province is ranked first, followed by Savona and Massa.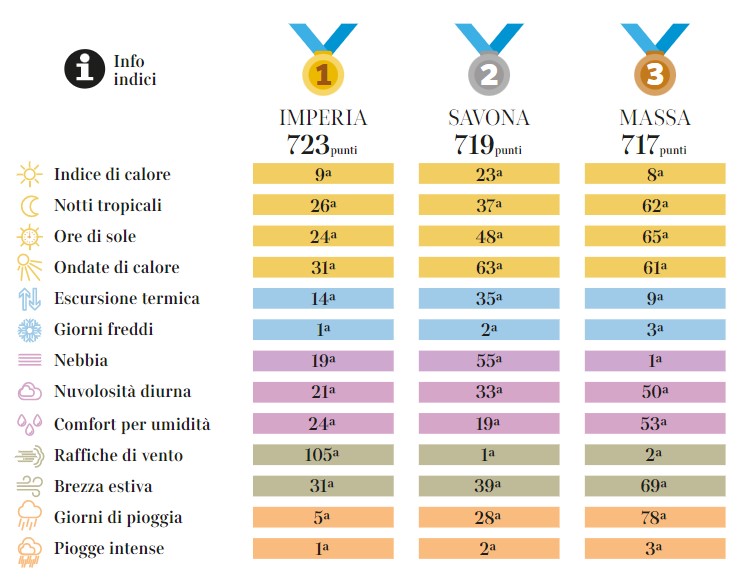 So, after that the updated report "Indice del clima", by "Il Sole 24 ore" has crowned the province of Imperia as "Best Climate in Italy", now this new study confirms that West Liguria (with also the province of Savona ranked #2) is one of the best areas to live in italy.
The following link will take you to the full Report: https://www.corriere.it/cronache/indice-climatico-italia/
Read on to learn more about West Liguria's exceptional and distinctive microclimate, the best climate in Italy: https://www.liguriahomes.com/en/the-micro-climate/