Twenty-eight artists will compete over five nights from February 7–11, 2023, at the Teatro Ariston in San Remo for the title of Italy's most popular song contest.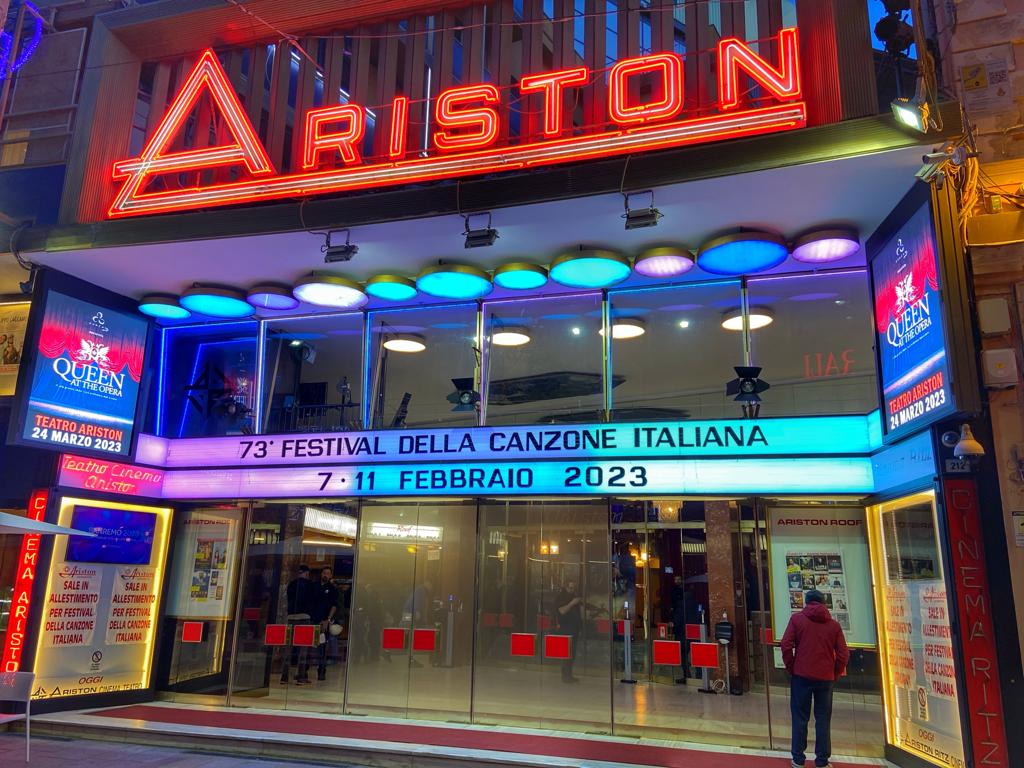 The Festival della canzone Italiana di Sanremo, the event's official name, has taken place annually since 1951, making it the longest-running annual televised music competition at a national level in the world.
The Sanremo Festival, now in its 73rd year, served as the model for the Eurovision Song Contest, whose winner frequently represents Italy in the European contest, which was last year's Sanremo, which took place on May 14 in Turin and was won by Ukraine.
Numerous Italian performers have began their careers at Sanremo over the years, including the 2021 winners, the now world-famous rock band Mäneskin, as well as Andrea Bocelli, Laura Pausini or Eros Ramazzotti. The song "Volare," usually referred to as "Nel blu, dipinto di blu," which Italian singer-songwriter Domenico Modugno debuted at the 1958 Sanremo before going viral, may be the festival's biggest claim to fame abroad.
For the fourth consecutive year, TV host Amedeo Sebastiani, also known as Amadeus, will serve as the festival's host and creative director in 2023.
Super-guests including influencer Chiara Ferragni, volleyball champion Paola Egonu, Mäneskin and veteran singers Gianni Morandi, Massimo Ranieri, and Al Bano will perform on stage with Amadeus. The first international super guests have also been announced: the Black Eyed Peas and the Depeche Mode!
Volodymyr Zelensky, the president of Ukraine, will appear via video link on the festival's last night, February 11.
The performers and acts competing this year are listed below: Madame, Gianluca Grignani, Rosa Chemical, Coma Cose, Levante, Ultimo, Shari, Gianmaria, Colla Zio, Sethu, Will, and Olly. Giorgia, Articolo 31, Elodie, Colapesce Dimartino, Ariete, Modà, Mara Sattei, Leo Gassmann, I Cugini di Campagna, Mr. Rain, Marco Mengoni, Anna Oxa
Each act plays a brand-new, unheard song, with the winner being decided by both a jury and an online public vote. Over the first two nights of the festival, the two groups of performers play their songs. The performers then return to the stage to perform once again. On Friday night, the performances will cover Italian or foreign songs that were released between the 1960s and 2000s.
Before the winner is declared on the final night, the vocalists will perform their songs once more.
The festival will be broadcast on-line on Rai Play and on public TV broadcaster RAI 1 every evening beginning at 20.35.
It is fantastic to see San Remo once more engulfed in the joyous atmosphere that animates the entire city. The enchanted holiday atmosphere is everywhere, whether you're in the audience at the Ariston Theatre, out shopping, on the boardwalk, at the casino, in the parks, or some other place that welcomes celebrities, singers, visitors, and tourists.
If you will be in town, please come and say hello: our real estate office in San Remo is only 50m from the Ariston Theatre: https://www.liguriahomes.com/en/a-2013010-liguriahomes-casamare-sanremo/