Have you ever visited the small village of Santo Stefano al mare? This could be your chance to find out more about this little gem of the Western Ligurian Riviera.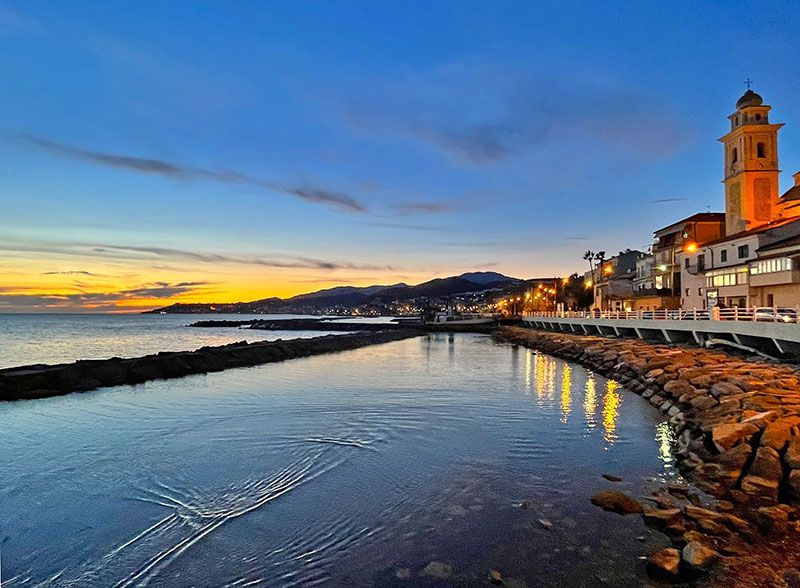 Once known as a small fishermen village, Santo Stefano al mare has been transformed and renewed, looking to the future while respecting its past, made up of old colourful houses overlooking the sea.
Among the attractions of this small town, the famous "Marina degli Aregai" stands out, a modern infrastructure that welcomes boats up to 50 metres with an excellent offer of nautical agencies, specialised shops, a shipyard, bars, restaurants, beaches and many sports activities.
The cycle path is one of the most beautiful in the area, running through the entire village and offering incredible views of the sea and the once hidden corners of the town.
Finally, it is impossible not to mention the wide range of restaurants and bars, some by the sea, others in the narrow streets of the village, with an important and varied food and wine offer.
Of course, it is also possible to swim in the crystal-clear sea, which has been awarded the "Blue Flag" for its cleanliness; in fact, Santo Stefano al mare offers sandy beaches, unexplored piers or hidden coves to enjoy the summer.
If Santo Stefano al mare is in your heart, you could think of getting a wonderful property in the town, like this wonderful villa with amazing sea views: https://www.liguriahomes.com/en/i-2120-sale-villa-santo-stefano-al-mare/
To know more about Santo Stefano al mare please contact us: info@liguriahomes.com